Bedroom tips
Keep the bedroom dark, cool, and quiet to promote better sleep. Make sure your bed is comfortable and supportive. Remove electronic devices from the bedroom to avoid distractions. Use a white noise machine or earplugs to block out any unwanted noise. Keep the room clean and clutter-free to reduce stress and promote relaxation. Incorporate plants or fresh flowers to improve air quality and add a calming touch to the room. Use essential oils or a diffuser to create a relaxing atmosphere. Make sure your mattress and pillows are comfortable and supportive. Create a comfortable reading nook for winding down before bed. Use soft, warm lighting to create a cozy ambiance.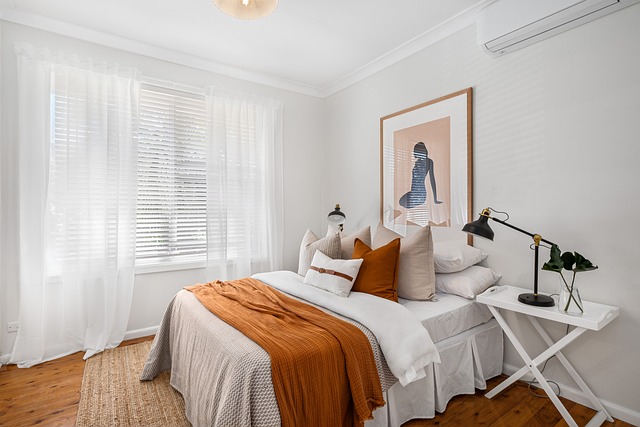 Bedroom design ideas
There are many different ways to design a bedroom, depending on your personal style and the space you have available. Some popular design ideas include:
Minimalist: Keep the color palette neutral and the decor simple for a clean and uncluttered look.
Rustic: Use natural materials like wood and stone to create a warm and cozy atmosphere.
Industrial: Incorporate raw materials like concrete and metal for a modern and edgy look.
Bohemian: Use a mix of patterns and colors to create a playful and eclectic look.
Traditional: Incorporate classic design elements like crown molding and a four-poster bed for a timeless look.
Modern: Use clean lines and a neutral color palette for a sleek and contemporary look.
Eclectic: Mix and match different design styles and elements for a unique and personalized look.
Scandinavian: create a soothing atmosphere with light colors, natural wood, and minimal decor.
Ultimately, the most important thing is to create a space that is comfortable, functional, and reflective of your personal style.